The March Of The Femmes Arabes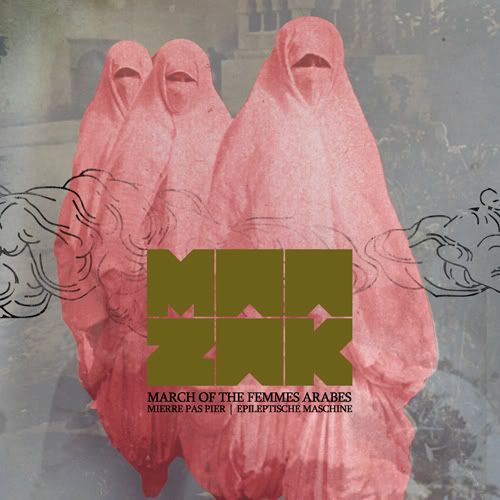 Since I use my blog to post whatever occupies my mind, I will now use it as add space to make share the gospel of the Maazak!So this is the deal with Maazak.... It is a sound orientated project which features the two members Noelkudo (or also known as jacques), and myself.Our project is what I like to call a science project of sound, conducted by two non-scientifically orientated people (infact, we are both more artistically operating people).Yet, as we both have a passion for music of a more experimental nature we decided to create our sound collective "Maazak".
We also have our own blog where we share our latest sound experiments or sound collages, and share info concerning our process and approach as well as the actual sound scraps. After working on soundscraps for about three weeks and passing them back an forth, re-interpreting sounds and creating soundscapes...we have finally uploaded the first sounds of Maazak!The idea of the first project was mainly to create a sound and set sort of a foundation for our concepts to come.

Maazak's blog link is:


http://maazakazaam.blogspot.com

/

On the blog is a link which will lead you to our sound manifesto!

Greetings from the team Maazak!