(avantcarguard)
JHB ART FAIR
Next week, from the 13th March-the 15th, the Jhb Art fair, which has been referred to as "the first contemporary African art fair", will take place. Of course this sets high expectations, as either this new event aimed at promoting contemporary African art collecting will prove to be a great success, or it will arouse the same disappointment that many directed at last years Cape Town Exhibit or Africa Remix exhibition, that were ambitiously planned and hyped only to receive a lot of negative publicity.

Jhb art fair is taking place at the Sandton Convention Center, and features 22 contributing SA galleries such as up and coming Whatiftheworld, Rooke etc., as well as SA pioneer galleries such as Goodman and Bell Roberts.The galleries will be selling work by the artists they present in a traditional art fair set up, such as at Frieze Art Fair. Artist that will be displayed at the Fair include up and coming young talents Andrzej Nowicki, Lyndi Sales and Zander Blom amongst many, and of course the older and established cats such as Kendell Geers, Penny Siopis and Colbert Mashile as well as Fat Cat William Kentridge.
Apart from the Galleries contribution, there will also be an exhibition "As you like it", curated by Simon Njami. Speeches dealing with collecting of contemporary African art will be made, and there will be 8 Kentridge films screening.The event will be rounded off by an after party, which probably exceeds the expectations of the fair itself, as after party tickets are nearly triple the price of the Fair entry fee.The whole event is organized by artlogic and not only features local artists, but also lists eminent international names such as Julian Opie, Andy Warhol, Nick Cave and Kiki Smith.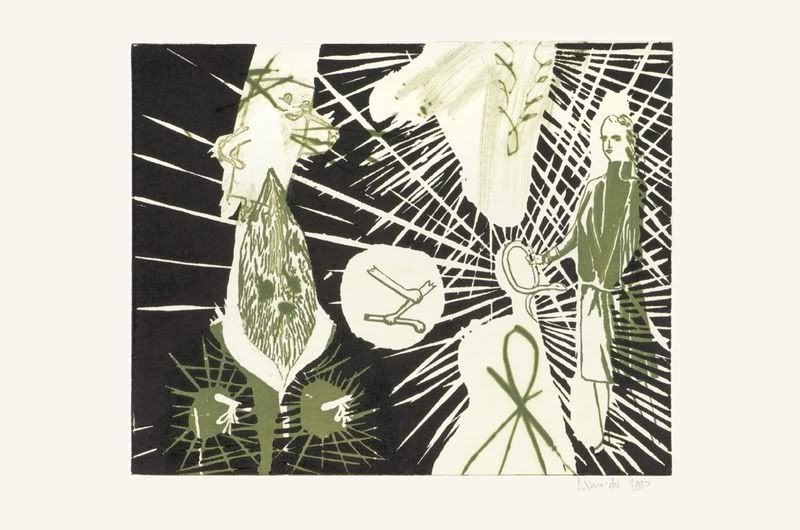 (Anrdzej Nowicki)

This Art Fair, whether or not it will prove to be a success

should hopefully inform the still somewhat uninformed South African Public of the fact that art no longer just consists of Irma Stern and Walter Batiss. The art on display will hopefully succeed in defining the new ideology of South African Art and also make its impression on international collectors, proving that despite the fact that we are a third world country, we still offer contemporary art that should be reckoned w
ith on an international level.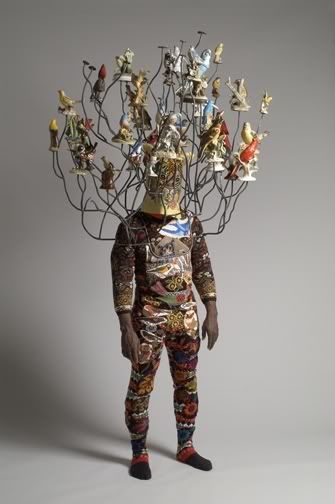 (Nick Cave)