Sneak Preview: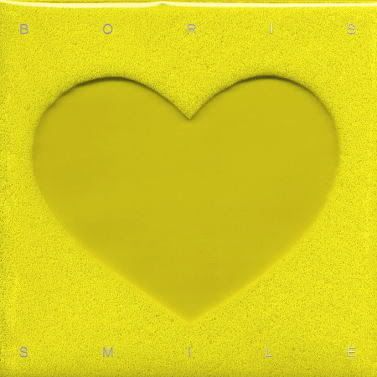 Boris-Smile

So if one is familiar with the band Boris, one surely is also aware of the many faces of Boris. Imagine being in a band that plays any "genre/sound" they feel like tackling at the moment, and that release something every few months. Apart from that they have also collaborated with a list of noteworthy musicians, and if that's not enough, they are also Japanese, so bonus for that! Whenever Boris releases something new, everyone is in high anticipation to hear what 'sound' the band meddles with this time, or how accessible this album will be in comparison. Often , when collaborating, the direction of the albums are often more defined by the other involved musician. Sun baked snow Cave (with Merzbow), Rainbow (with Michio Kurihara), and clearly Altar (with Sunn o))), definitely serve as evidence, yet their contribution still serves as a prominent foundation.
Therefore Boris Solo Albums are usually quite all over the place, as there is no other which can balance out their sound or steer it towards a certain approach. Smile seems like a collage out of all of their releases, mixed with a new

and yet to be defined Boris approach. It features hints of previous Boris schemes that might point

to Pink at times and then unexpectedly go into Something off Rainbow or more serene. Some vocals sound like a jap pop band and then, in tracks such as what seems to be called Bonus Track (not sure as the only track names released are in Japanese), vocals take on a long and soothing style. All in all, Smile is a great album, it can be regarded as a true manifestation of how I have experienced the band. Many may say it might be slightly too "pop", or some might just shrug when informed of yet another release, but either way those who truly enjoy Boris innovative means and genre hop scotching should surely anticipate its release date: April 29th

, or until you find a download link! Yet, the singles (as they have been referred to as), will already be released on Southern Lord on the 29th Feb!